Date: 03/06/2020

Current progress:
1) Working on item system

Now you can open the inventory by clicking the items button.

There will be 7 types of item. Each with different usage, restore stamina, unlock action, as a gift...
2) The prototype of shop system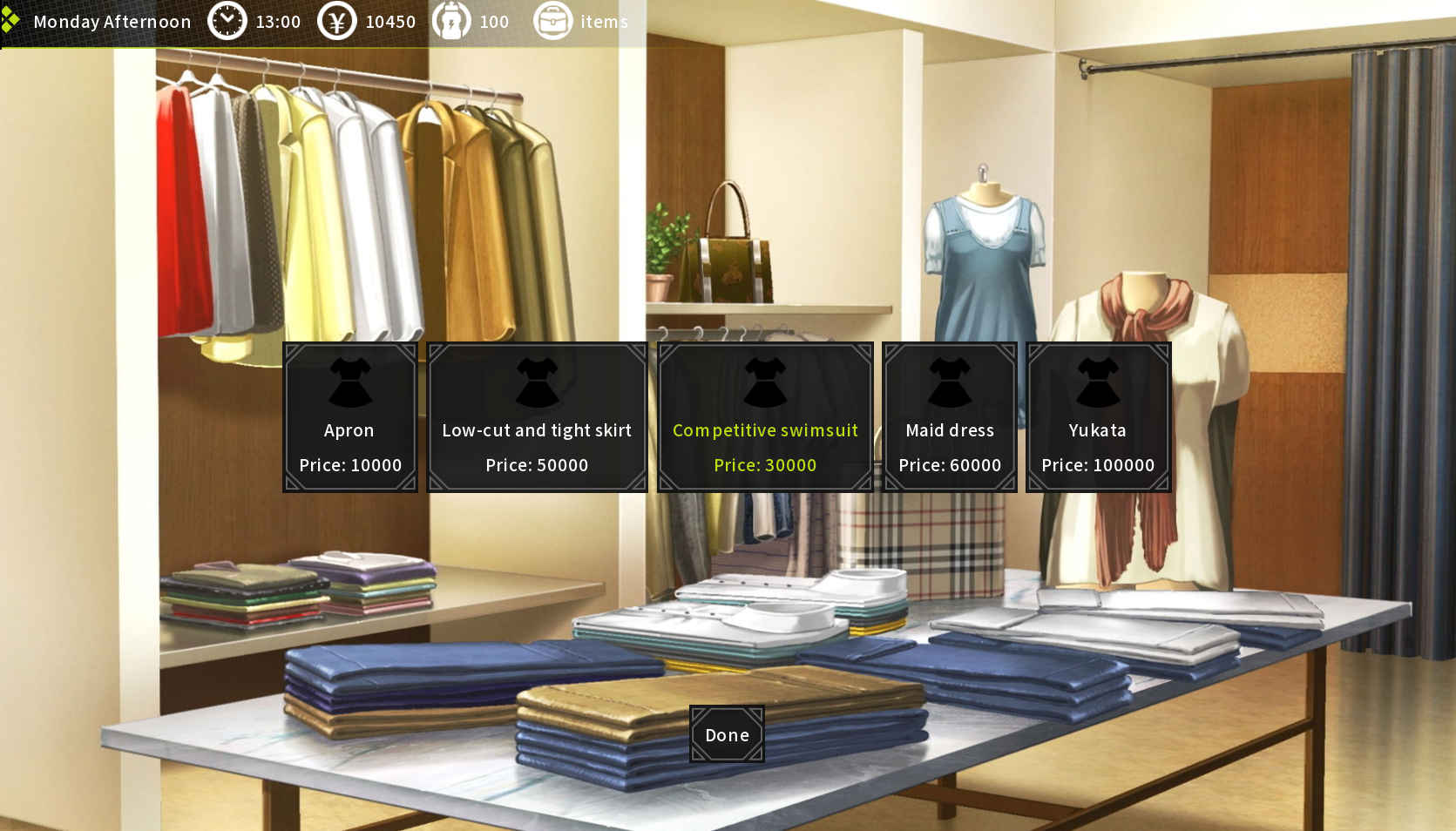 Programming the frame of shop system, the UI looks very simple but fully functional. The next step will be improve the UI.
3) Fuyuka-chan corner
Working on new hairstyle! let me know which one is your favorite! I plan to add more hair color in the future. Please vote at the polls for what color should I add!

Also some new underwear!


4) Other
removed all demo related option
added new location, mall, shopping street, suspicious shop on the map
testing the hunger system, you will need to eat once in awhile
testing the rent system, oh no...you need to pay rent at the end of every month...
minor bug fixes
_________________________

If you like the development report and want to keep up with the latest update, please consider to be a VIP on kickstarter!
Because I will only post game report at the Discord server in the future, so please support my kickstarter campaign and join the Discord server!
I need your help to improve the game!
Get Bottle Biosphere -Living with a runaway girl-